Send your photos to: Picture This; c/o Joseph Bednar, The Healthcare News, 1441 Main Street, Springfield, MA 01103; or e-mail bednar@healthcarenews.com
Please include detailed caption material and your name and contact information.
In the Swing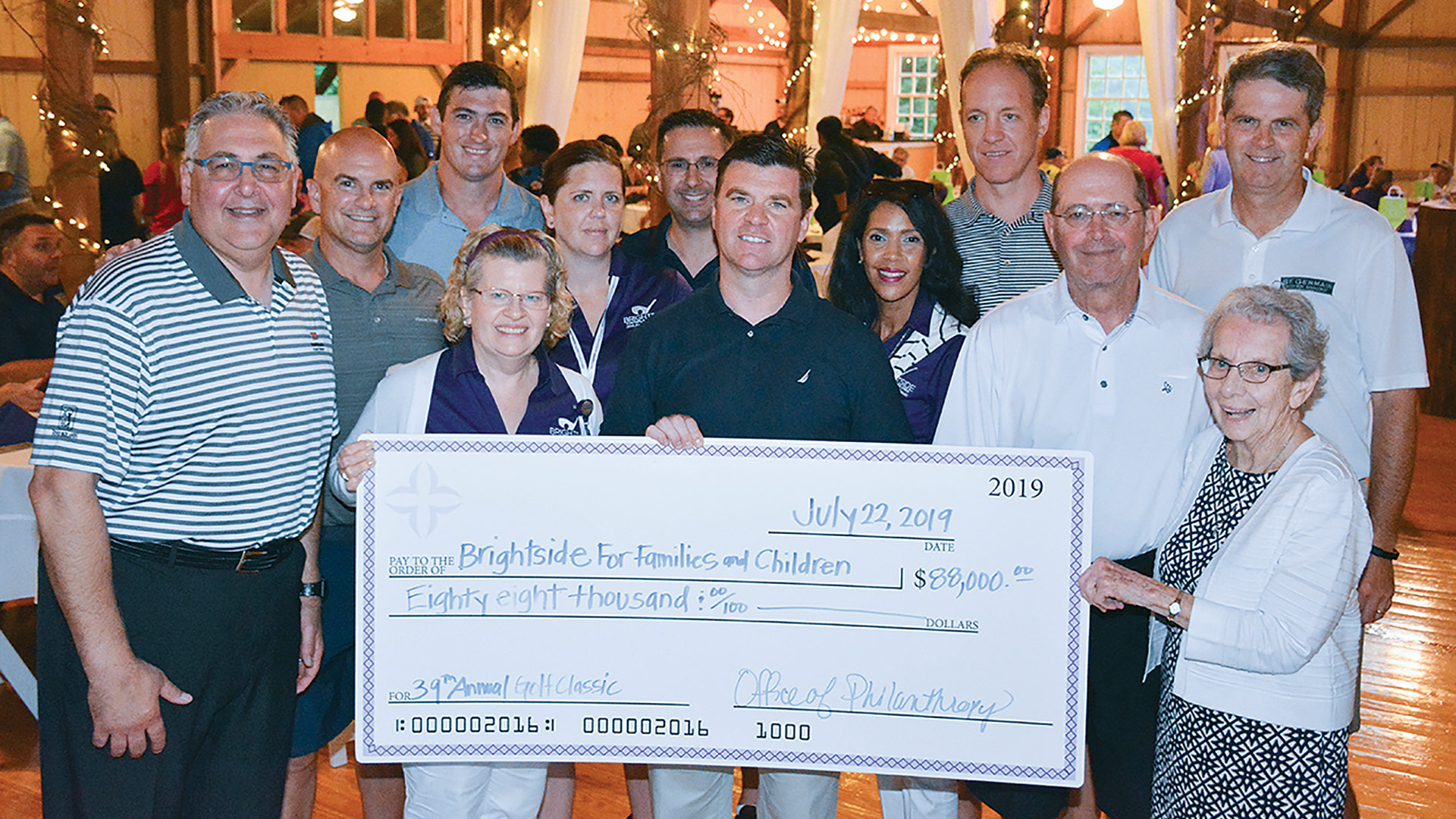 The 39th annual Brightside Golf Classic raised $88,000 to help continue the work of Brightside for Families and Children as a nonprofit child-welfare and family-support organization for at-risk children, adolescents, and their families. "Since its founding as an orphanage in 1881, Brightside has worked to meet the needs of the community's most vulnerable children and adolescents. While those needs have certainly changed over the years, Brightside has evolved its programs to provide vitally needed outpatient services to children and families," said Mark Fulco, president of Mercy Medical Center and its affiliates, pictured at far left with colleagues from Brightside for Families and Children and members of the Brightside golf committee.
Serving Up Support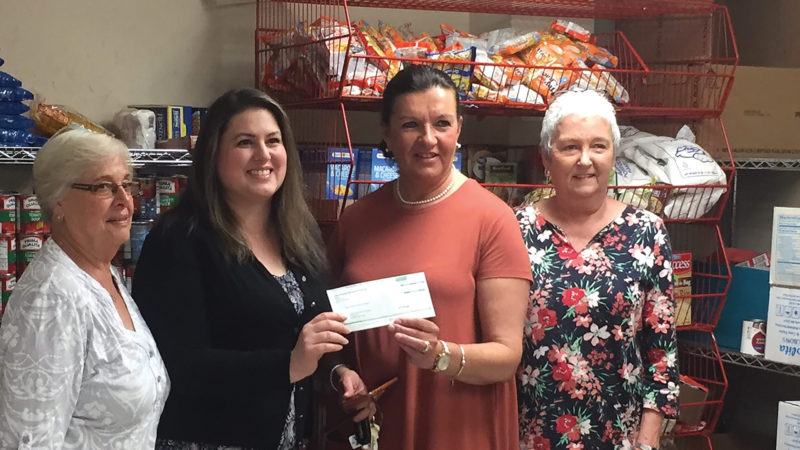 The Coldwell Banker Residential Brokerage office in Westfield recently presented Greater Westfield Emergency Food Pantry with a donation of $500. The donation was collected through the generosity of the Coldwell Banker Westfield sales office's affiliated agents and employees in addition to Coldwell Banker Residential Brokerage Cares, the company's charitable arm. Pictured: Rebecca Hart (second from right), Westfield Emergency Food Pantry director, with, from left, Coldwell Banker real-estate agents Rita Slasinski, Kathy Wallis-McCann, and Kathy Mochak.
Senior Games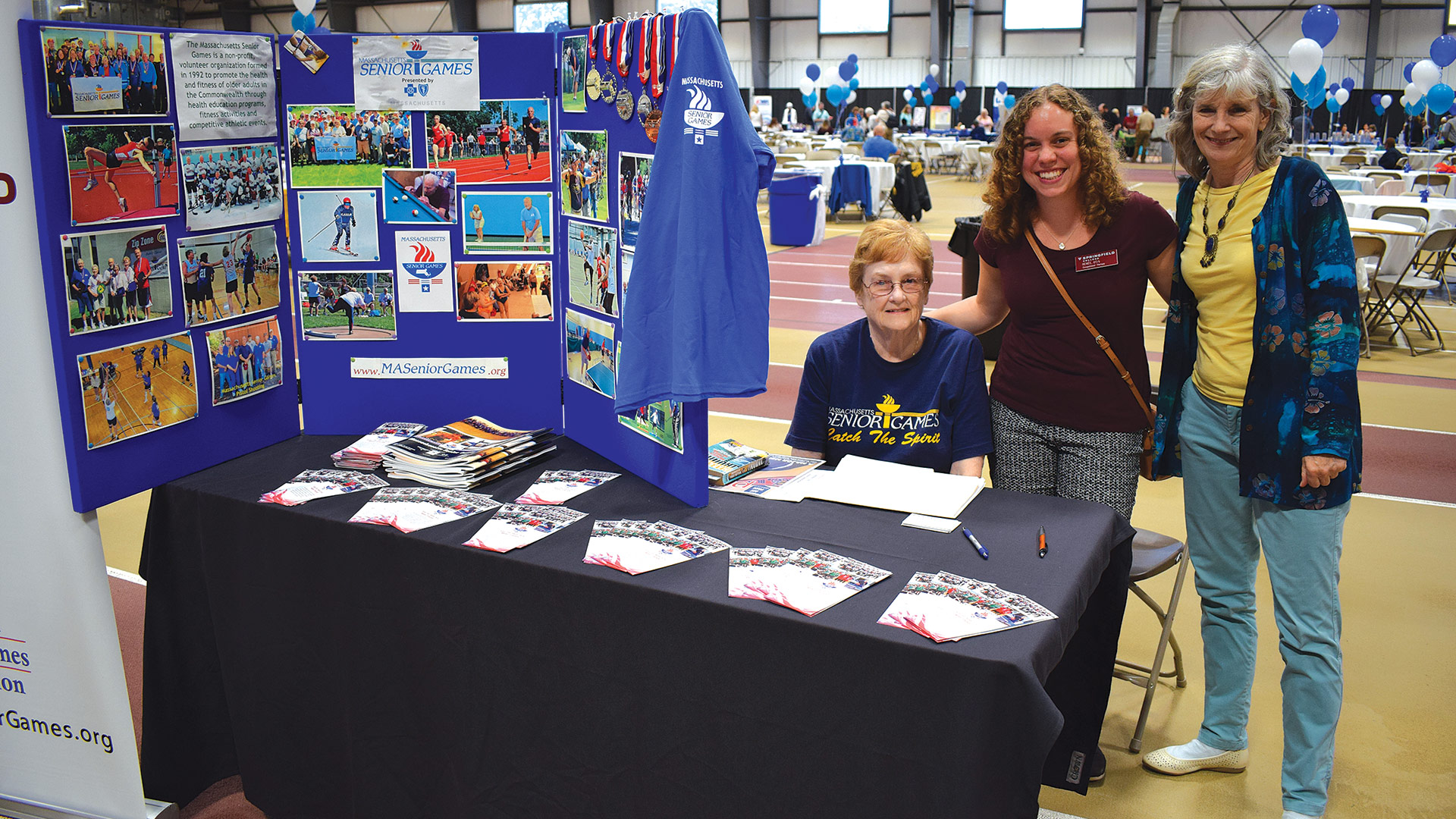 During the weekend of July 13-14, Springfield College hosted the Massachusetts Senior Games, as it has since 1991. Hundreds of participants took part in a range of events, including track and field, swimming, racquetball, and more. Pictured, from left: Springfield College Professor Emeritus Beth Evans, occupational therapy master's student Renée deLisser, and Joan Simmons, associate professor of Occupational Therapy, get ready for the event.