He Leverages His Many Interests for the Greater Good
After a long career in manufacturing, half of which was spent working as an environmental health and safety manager, Ron VandenDolder retired to spend more time with family, friends, and the community. He has been a long-time blood donor (2 gallons) and certified in first aid and CPR for most of his adult life.
Because of this background, he welcomed the opportunity to volunteer at Cooley Dickinson Hospital. As a weekly volunteer, he spends time escorting or transporting visitors, providing directions, and delivering patient gifts. As time permits, he has volunteered at the Amherst Survival Center, a nonprofit social-service organization that provides hot meals, food to bring home, as well as clothing and healthcare to the community. His spare time is also spent substitute teaching at the same high school both of his daughters attended more than a decade ago.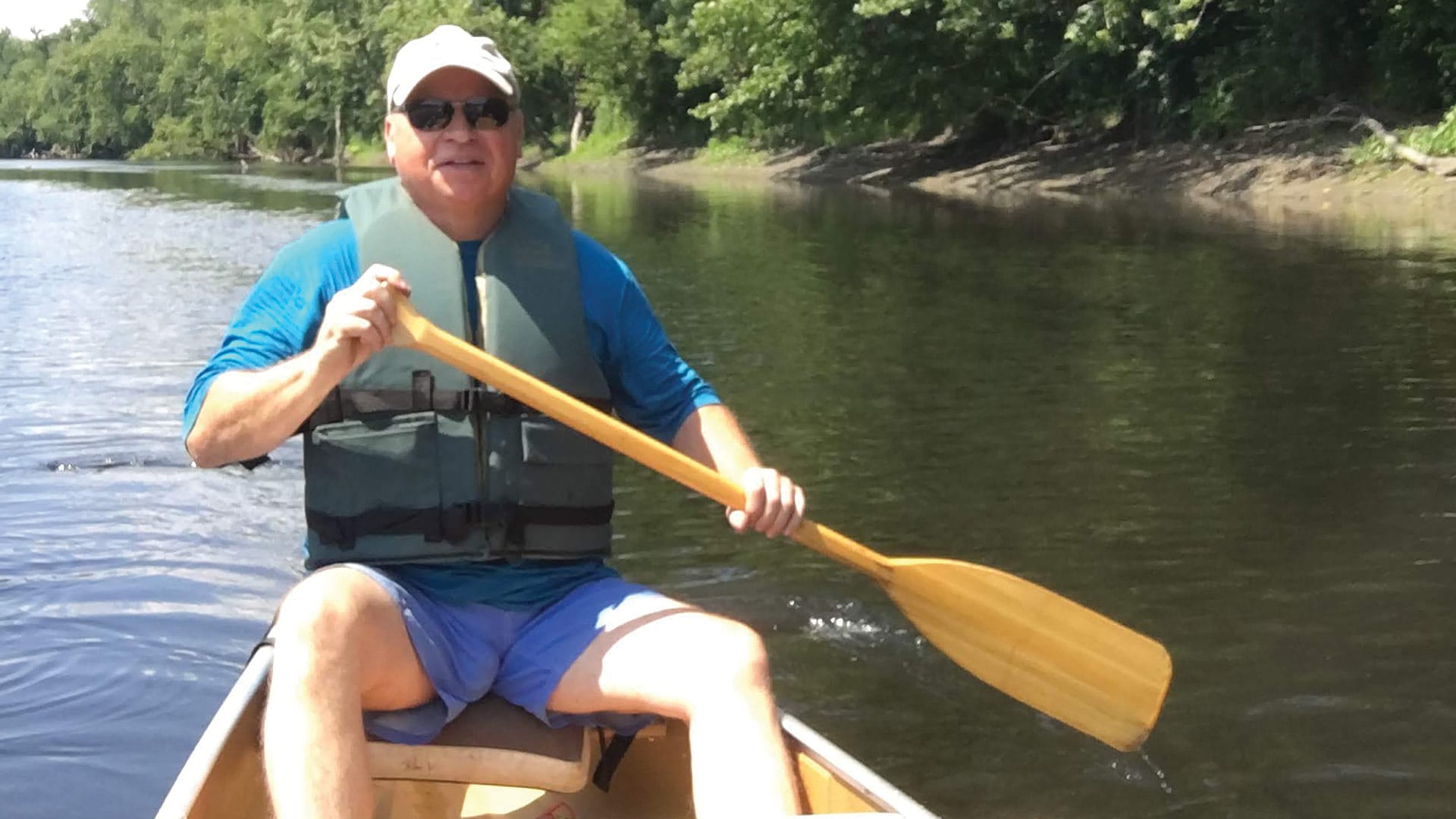 Why should people consider volunteering? Volunteering is an opportunity to give back and help others. You not only receive the satisfaction of being of service to great organizations, you also see firsthand how your small contribution can make a big difference in people's lives. Oftentimes, you're blessed with witnessing your effect as a volunteer with subtleties like a smile, a laugh, or a 'thank you.' Sometimes, especially when people are anxious or scared, that's enough to help them to the next step. The gratitude of those you help makes you grateful in kind.
Who has been your mentor? My counselor and guide has always been my wife. In fact, she suggested some ways I could leverage my interests for the greater good. My steady donations to the Red Cross, as well as my first-responder role in factory settings, led her to suggest my volunteer work at the hospital. Also, I always enjoyed live theater and have previously participated in several Arena Civic Theatre productions. That gave her the idea of my volunteering at an outdoor Shakespeare festival, which I did this past summer. I have always relied on her for the best advice and her support.
"You see firsthand how your small contribution can make a big difference in people's lives."
What person would you like to have lunch with? After college, I entered the Army under the ROTC program. I was always interested in history, but I became more aware of our own nation's internal battles while stationed in Maryland, Alabama, Georgia, and Kansas. I began to read more about the Civil War and believe one of the greatest commanders-in-chief was President Abraham Lincoln. The more I learned about his life, and the more I read his eloquent speeches and the way he was able to persuade proud people with his humble, profound words, the more I appreciated what a remarkable human being he was. I would love to sit across from him and just listen to whatever he had to say.
What do I do for fun? Canoeing, hiking, cycling, theater, travel, and reading.
What goal do you set for yourself at the start of each day? My favorite poem is "Auguries to Innocence" by William Blake. And the first four lines of that work has always been my goal:
"To see a World in a Grain of Sand
And a Heaven in a Wild Flower
Hold Infinity in the palm of your hand
And Eternity in an hour."