While Less Talked-about These Days, Opioid Addiction Remains Worrisome
An Ongoing Scourge
By Mark Morris
Gabriel Quaglia says many people who struggle with opioid addiction face a surprising hurdle: they don't own a telephone.
"One of the important services we provide at Tapestry is allowing people to use our phones so they can access other services they may need," said Quaglia, post-overdose engagement coordinator for Tapestry Health, who works with clients in opioid-use recovery.
While Quaglia is grateful to be able to schedule face-to-face meetings, they have taken on a different dynamic.
"Now, it's a stand-up meeting, six feet apart, usually separated by a table in the room," he said. "We help people out as much as we can, but it's not a setting that allows us to get into deeper conversations."
Those conversations, however, are more needed than ever. While the COVID-19 pandemic has dominated every other health-related news story of the past 10 months, one of Massachusetts' most pressing issues — opioid addiction — hasn't faded away.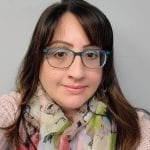 We've altered all our procedures and protocols to respond to the larger safety need of preventing COVID. As a result, we have never been able to return to the level of normalcy we had before."
In fact, according to the Department of Public Health (DPH), opioid-related overdose deaths were slightly higher for the first nine months of 2020 compared to the same period in 2019. From January to September of this year, there were 1,517 overdose deaths, 33 more than the same time period last year. DPH suggests the increase coincides "with the extraordinary public-health challenges presented by the COVID-19 pandemic."
Because of the disturbing overdose trend, DPH distributed more than 75,000 naloxone kits from March through September to healthcare and law-enforcement professionals across the state. A key component of the kit is Narcan, an easy-to-use nasal spray of naloxone that can revive someone suffering from an overdose. Narcan works quickly and can make a huge difference because a person who has overdosed on opioids may have only minutes before brain damage or death. Quaglia credits the state for its efforts to reduce overdose deaths.
"We now have enough kits to supply our groups, as well as secondary partners who are close to those vulnerable to overdosing," he said, adding that groups like Hope for Holyoke and police departments in several communities have made sure the overdose kits are reaching those who need them most.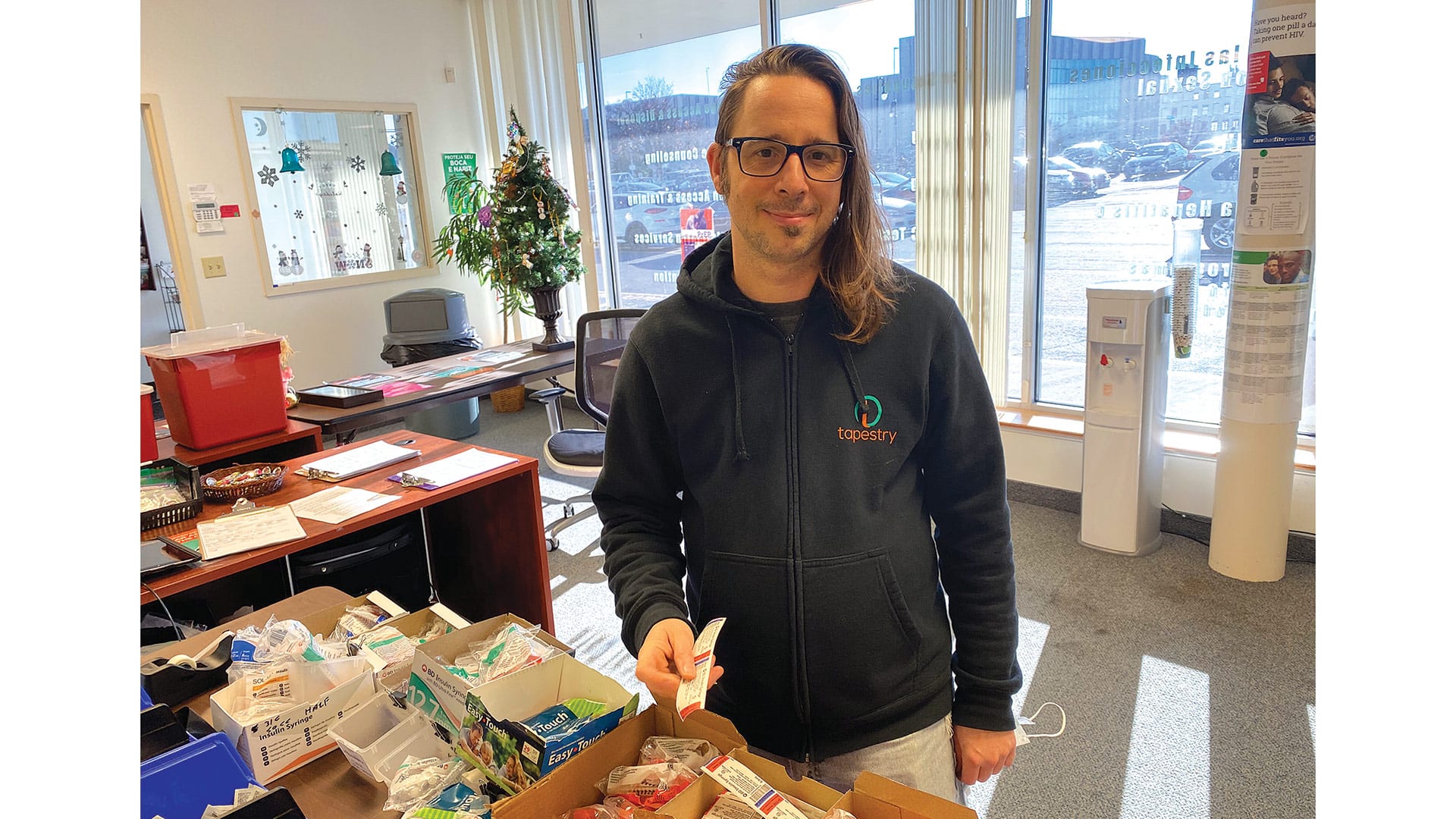 For people trying to overcome opioid addiction, COVID-19 makes a tough situation worse. Madeline Aviles-Hernandez, vice president of Behavioral Health and Recovery Services for Gándara Center, noted that, before coronavirus, the model to treat people with substance-use disorders, such as those associated with opioid abuse, involved face-to-face engagement with clients.
"We were easily accessible, and people were comfortable coming to us," Aviles-Hernandez said. "Then, all of a sudden, we had to transition everything and everybody to virtual services."
---
---
While Gándara and other healthcare organizations have shifted many of their services to telehealth, these virtual offerings have built-in limitations. Like Quaglia, Aviles-Hernandez noted that some clients don't own a smartphone or computer. Among those who do own such devices, some have trouble with internet connections or navigating virtual services.
In other words, the opioid problem in Massachusetts, while the addiction and death numbers have improved over the past few years, is far from a thing of the past, and the pandemic may only be making matters worse.
Barriers to Access
When the coronavirus first hit, Gándara staff put safety measures in place by controlling the number of people who entered its facilities. The hours of operation also changed, with facilities closing in the middle of the day to accommodate a deep cleaning. Aviles-Hernandez admits that, while these moves were necessary, they have had a significant impact on access to care and services.
"We've altered all our procedures and protocols to respond to the larger safety need of preventing COVID," she told HCN. "As a result, we have never been able to return to the level of normalcy we had before."
But that's not the only way the pandemic has affected substance-abuse treatment (see related story on page 11). Stress, loneliness, and lack of physical interaction — some of the many byproducts of COVID-19 — are among the very reasons why people in recovery from opioid addiction are vulnerable to relapse, Quaglia said.
"When you stop using narcotics, you have to replace that with something else to fill the void," he explained. "Recovery meetings can be a big help because you meet people and expand your social network."
Support meetings on virtual platforms allow for some interaction, but they are not set up for the more personal interactions, or what Quaglia described as the "meeting after the meeting" where a few people get together just to talk over coffee. Aviles-Hernandez also emphasized the importance of these meetings.
"It would be easy to dismiss going out for coffee as a minor thing, but for those struggling with addictions, these informal social gatherings make up the foundation that supports recovery."
And COVID-19 discourages those important human connections, Aviles-Hernandez noted. "Not being able to embrace people and keeping everyone at a distance works against the support system that helps those struggling with substance-use disorders, as well as other issues related to mental health."
Because Gándara works with underserved communities, Aviles-Hernandez said her clients were struggling before the pandemic. "When you add COVID on top of that, it creates a perfect storm for severe problems."
Another issue COVID-19 has aggravated is homelessness. Quaglia said many people in recovery who had unstable housing before, staying at a friend's house or sleeping on someone's couch, have lost even that security.
"Since COVID, people aren't as comfortable having anyone stay in their home, so our clients who were marginally housed before have now become homeless," he noted, adding that this trend is most noticeable in more heavily populated areas like Springfield and Holyoke.
For those without a stable home, even resources like an adequate supply of face masks aren't a given. Quaglia often gives his clients fresh masks because wearing one has become an essential part of navigating the support system.
"Clients might have a disposable mask that's falling apart after five or six days of wearing it," he said. "We give them new ones because, if they don't have a mask, they will be denied other services they may need."
Meeting the Need
COVID-19 concerns affect caretakers as well, Aviles-Hernandez said. Many of Gándara's programs must meet specific staffing levels as part of their state license. When staff members test positive for coronavirus or miss work due to family concerns, it can impact those looking for treatment.
"We have to keep our staffing levels up in order to keep our doors open for people who need our programs," she said. "Finding the right balance has been tricky."
Even amid these challenges, Aviles-Hernandez credits her staff with being resourceful in helping clients. A good example is Gándara's telehealth services, which were still in the planning stages before coronavirus hit.
"It all sounded so nice, and we were getting ready to gradually roll it out," she recalled. "Then suddenly we were told, 'you're shutting down, and you have to make it work for tomorrow.'"
To improve access to telehealth services, Gándara staff have been creative in securing funds for people who need a smartphone or tablet. Sometimes they just need more minutes on their phone plan to connect.
"Treatment many not look how we want it to, but we are dealing with what we have and making the best of it," she said, while applying that same standard to her own patient meetings. Prior to COVID-19, a therapy session would be an hour long and take place in her office. Now, this meeting takes place over the phone.
"I may not be able to keep that person's attention on the phone for an hour, so if we only talk for 15 minutes, I've still engaged them," she said. "We have trained our staff to make these types of adjustments so we can still give people what they need."
While the disruption can be jarring for vulnerable people who need these services, Aviles-Hernandez encourages them to call and ask questions on how to navigate the support systems that remain so necessary — especially in a time when opioid addiction seems to be ticking up again.
"The resources are out there," she said. "They just look different."