WNEU College of Pharmacy and Health Sciences Names Pezzuto Dean
SPRINGFIELD — Dr. John Pezzuto has been named dean and professor of Pharmaceutics of the Western New England University College of Pharmacy and Health Sciences. His appointment will begin this summer.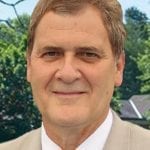 "Dr. Pezzuto's credentials as a world-renowned researcher, pharmaceutical administrator, and innovative educator for more than 35 years make him an outstanding addition to the Western New England University faculty," WNEU Provost Linda Jones said.
Most recently, Pezzuto served as dean and professor of Pharmacy of the Arnold and Marie Schwartz College of Pharmacy and Health Sciences at Long Island University in Brooklyn, New York. Previously, he served as distinguished professor at the University of Illinois at Chicago, and held deanships at the College of Pharmacy, Nursing, and Health Sciences at Purdue University, as well as the Daniel K. Inouye College of Pharmacy at the University of Hawaii at Hilo, where he was the founding dean.
Pezzuto was the 2014 recipient of the Volwiler Research Award, the top research award from the American Assoc. of Colleges of Pharmacy. He was elected as a fellow of the American Assoc. for the Advancement of Science.
He is an author of over 600 publications, including the first report describing the cancer-preventive activity of resveratrol, a component of grapes and grape products such as red wine. This single manuscript has been cited over 5,000 times, and resveratrol is now in numerous clinical trials and the subject of more than 20,000 manuscripts.
Pezzuto is an inventor or co-inventor of several patents, the editor of six books, a member of more than 10 editorial boards of international journals, the former editor in chief of the International Journal of Pharmacognosy (1990-95), the former editor in chief of Combinatorial Chemistry and High Throughput Screening (1996-97), and the current editor in chief of Pharmaceutical Biology.
He has served on the National Cancer Institute subcommittee on cancer epidemiology, prevention, and control, and was the recipient of a Research Career Development Award from the National Cancer Institute (1984-89) and a research fellowship from the Alexander von Humboldt Foundation (1990-91). He will be transferring major grant funding to Western New England University when he joins the faculty, and continuing research to explore the health benefits of grapes.
Gottlieb Receives 2020 Elnora Rhodes Service Award
SPRINGFIELD — Dr. Amy Gottlieb of Baystate Health has received the 2020 Elnora Rhodes Service Award from the Society of General Internal Medicine (SGIM).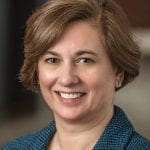 Gottlieb, associate dean for Faculty Affairs and professor of Medicine and Obstetrics & Gynecology at UMass Medical School – Baystate and chief Faculty Development officer at Baystate Health, was due to accept the prestigious award at the SGIM annual meeting in May, but the event was canceled due to the COVID-19 pandemic.
The award recognizes the highest level of service to SGIM and is given annually to an individual for outstanding contributions to the society in upholding its missions of clinical care, research, education, and community service in primary-care internal medicine. It was established in 1997 to honor Rhodes and her contributions to the society during her 10 years as executive director.
"I am honored and deeply moved by this award," Gottlieb said. "The Society of General Internal Medicine has been a professional home for me for almost two decades. It is a wonderful community of colleagues who have been a tremendous source of inspiration and camaraderie."
Nationally recognized for her work on gender equity in academic medicine, Gottlieb has been a member of SGIM since 2005. She was elected to become a member of the SGIM Women and Medicine Commission in 2008 and served as co-chair from 2013 to 2015 and chair from 2015 to 2017.
"Dr. Gottlieb has made tremendous contributions to our organization with measurable results in career advancement and sponsorship for women faculty. Rarely does a single SGIM member have as great a positive impact on the organization and the field as Dr. Gottlieb," her nominators wrote.
During her tenure as commission co-chair, Gottlieb conceptualized, championed, proposed, created, and implemented the SGIM Career Advising Program (CAP), a nationally recognized sponsorship program within SGIM. The first program of its kind nationally, CAP has enrolled more than 300 SGIM members since its inception. Medical associations nationwide, including the American College of Physicians and the Assoc. of American Medical Colleges, have adopted the CAP strategy to improve gender equity in medicine.
In addition to her work on behalf of SGIM, Gottlieb is an elected member of the Assoc. of American Medical Colleges group on women in medicine and science steering committee. She is currently editing a book on how organizations can close the gender pay gap in medicine.
DiGrigoli Salon Promotes Colon, Bruno to Artist Level
WEST SPRINGFIELD — DiGrigoli Salon, located in West Springfield, officially opened for business on May 26, included in the phase 1 reopening plan for Massachusetts. At the same time, two stylists, Jessica Colon and Kim Bruno, have been promoted to 'the Artist' level, the highest recognition of experience, due to their dedication, loyalty, and improvement throughout their careers.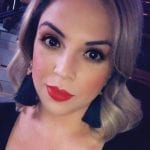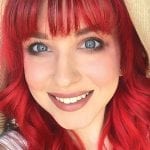 Colon joined the DiGrigoli Salon artistic team upon graduating DiGrigoli School of Cosmetology in 2008 and has grown into a stylist with a large and still-growing clientele over the past 12 years. She is particularly skilled in color formulation, precision cutting, and blow-drying curly hair types. In addition to a full appointment schedule, she has also performed demos and worked with upcoming stylists and students, all while continuing her own education at beauty shows such as Premiere Orlando in Florida and the Beauty Experience in New York.
Bruno, also a graduate of DiGrigoli School of Cosmetology, became a stylist at the salon in 2011, and her skills and clientele have grown exponentially since then. With expertise in vivid colors and makeup, she has become one of the most sought-after stylists and makeup artists in the area. Frequently appearing on local lifestyle TV programs, she demonstrates standard makeup, special-FX makeup, and hairstyling techniques to a wide audience. Much like Colon, Bruno takes the time to educate others while balancing a booked schedule and pursuing her own education at the aforementioned beauty shows.
DiGrigoli Salon is currently booking appointments and taking all recommended precautions necessary for the health and safety of both clients and the stylists. Appointments with Colon, Bruno, or any experienced DiGrigoli stylist can be made by calling (413) 827-8888 Tuesday through Saturday.
Anstett Becomes President, CEO of Visiting Angels in West Springfield
WEST SPRINGFIELD — The West Springfield franchise of Visiting Angels announced that Michele Anstett, co-founder of the business, has transitioned to full ownership and assumed the role of president and CEO.
Visiting Angels offers in-home care services to elderly and disabled adults throughout Western Mass. Anstett started the business in 1999 with her business partner, Joe Arduino, and served as the chief financial officer (CFO) for the past 20 years. Arduino recently retired, and Anstett has since assumed the role of full ownership, president, and director.
Since 1999, the home-care landscape has changed dramatically in the Pioneer Valley. Anstett's experience growing the business for the past 20 years in an evolving sector equips her to handle the modern challenges of the industry and successfully direct the business.
Anstett's franchise was the ninth franchise in the Visiting Angels network, which has since increased in size to more than 400 agencies internationally. With her guidance as co-director and CFO, the franchise has grown to provide more than 70,000 hours of care annually, helping seniors to maintain a sense of independence, dignity, and quality of life in their own home setting. Anstett brings dedication, compassion, experience, and attention to detail to the role — fundamental skills for successful leadership in the ever-evolving home-care industry. Particularly now, in the midst of the COVID-19 pandemic, Anstett has taken rapid action to increase caregiver training and certification to establish effective strategies to ensure client safety under the current circumstances.
Looking to the near future, Anstett has plans to enhance the customer experience and grow the staff of Visiting Angels. One of her first action items is to bring a new licensed practical nurse (LPN) to the team. She also has plans to expand marketing into the virtual space, taking advantage of social media and online advertising. Visiting Angels West Springfield can be reached at (413) 733-6900 to request more information about in-home care services for loved ones or to inquire about current employment opportunities (LPN, CNA, and HHA).
Elms College Appoints Meelia as Newest Trustee
CHICOPEE — The Elms College board of trustees appointed Richard Meelia, principal of Meelia Ventures, LLC, as a new member of the board.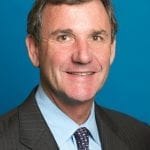 "I am delighted that Richard Meelia has accepted our invitation to serve on our board," said Elms College President Harry Dumay. "I look forward to working with him and seeing how his business experience will contribute to our strategic thinking."
From July 2007 until his retirement in July 2011, Meelia served as chairman, president, and CEO of Covidien, an $11 billion global healthcare-products company, following its separation from Tyco International in June 2007. Prior to that separation, Meelia served in a variety of senior leadership roles, including CEO and president of Tyco Healthcare.
"I look forward to serving on the Elms College board of trustees and working with board Chair Cynthia Lyons and the entire board," Meelia said.
In addition to his business experience, Meelia has a passion for student experiential learning. He funded the Meelia Center for Student Engagement and Volunteerism at Saint Anselm College and has provided support to establish the Srs. Kathleen Keating and Maxyne Schneider Experiential Learning Fund at Elms College.
Meelia is the chairman of the board of Haemonetics, a global provider of blood and plasma supplies and services located in Braintree. He is also a member of the board of directors of several organizations, including St. Francis House in Boston, the largest day shelter in Massachusetts; Por Cristo, a Brighton nonprofit dedicated to improving the health of poor children and their families in Ecuador; and Conformis, a knee-replacement manufacturer in Billerica. He has served on the board of trustees of Saint Anselm College in Manchester, N.H.
Souza Joins AdCare Hospital as Director of Facilities
WORCESTER — AdCare Hospital recently welcomed Jim Souza as director of Facilities. He comes to AdCare with vast experience within the facilities arena and a strong working knowledge of OSHA, DEP, DPH, and Joint Commission safety regulations.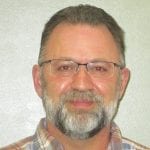 Most recently, Souza was director of Engineering and Maintenance at the Reservoir Center for Health and Rehabilitation in Marlborough. An electrician by trade, he has also held management positions at Table Talk Pies, Leicester Public Schools, and the Stetson School.