Send your photos to: Picture This; c/o Joseph Bednar, The Healthcare News, 1441 Main Street, Springfield, MA 01103; or e-mail bednar@healthcarenews.com
---
Superheroes Saving Lives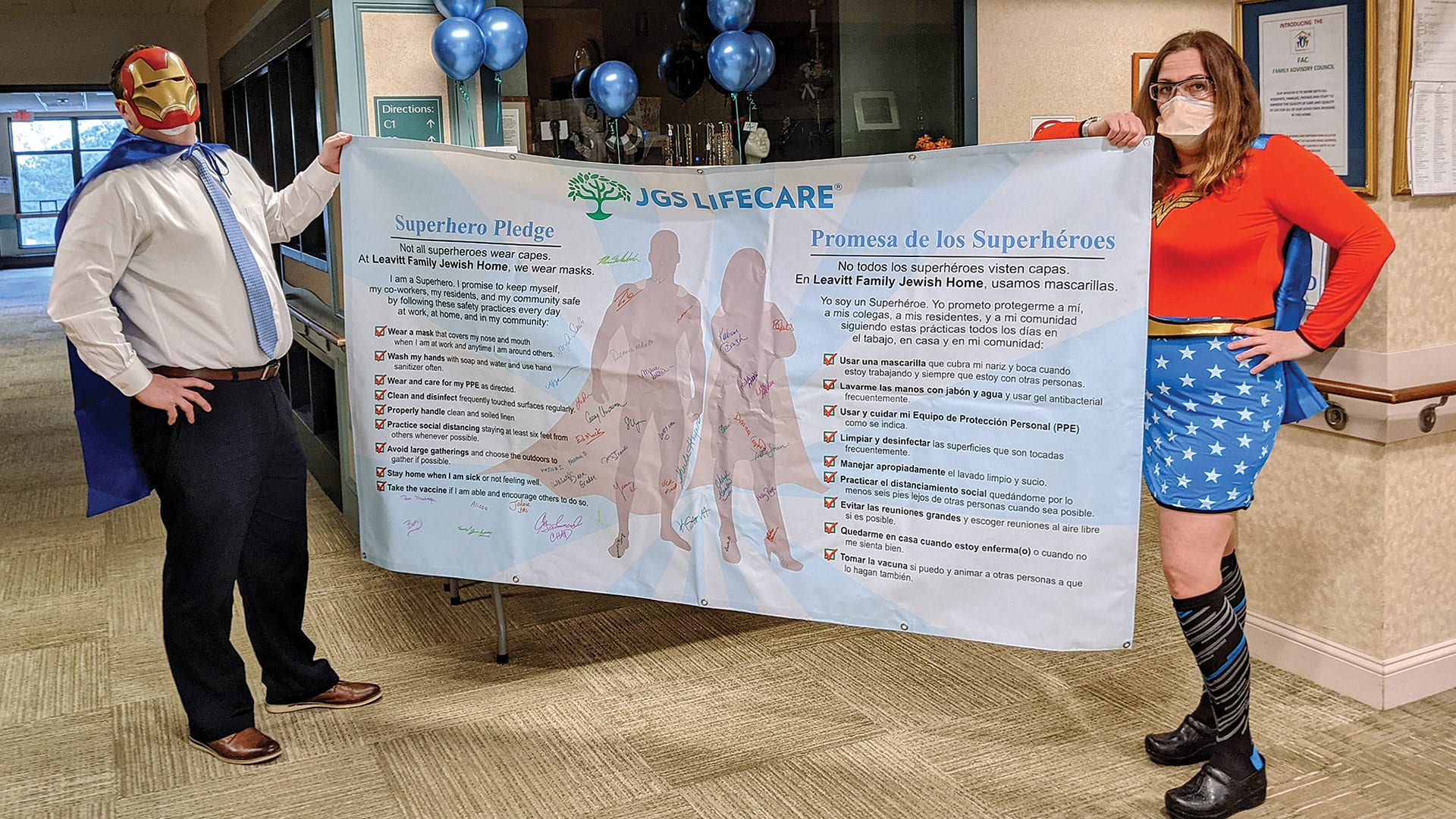 JGS Lifecare recently unveiled its new "Superheroes Saving Lives" campaign. Created in English and Spanish, the three-month campaign features videos from Ruth's House Assisted Living Residence and Leavitt Family Jewish Home residents, who thank the staff for their heroic efforts in keeping them safe during the pandemic. The campaign slogan — "Not all superheroes wear capes. At JGS Lifecare, we wear masks" — emphasizes the fact that healthcare workers have emerged as real-life superheroes, risking their own health every day to save the lives of residents.
---
Celebrating Heroes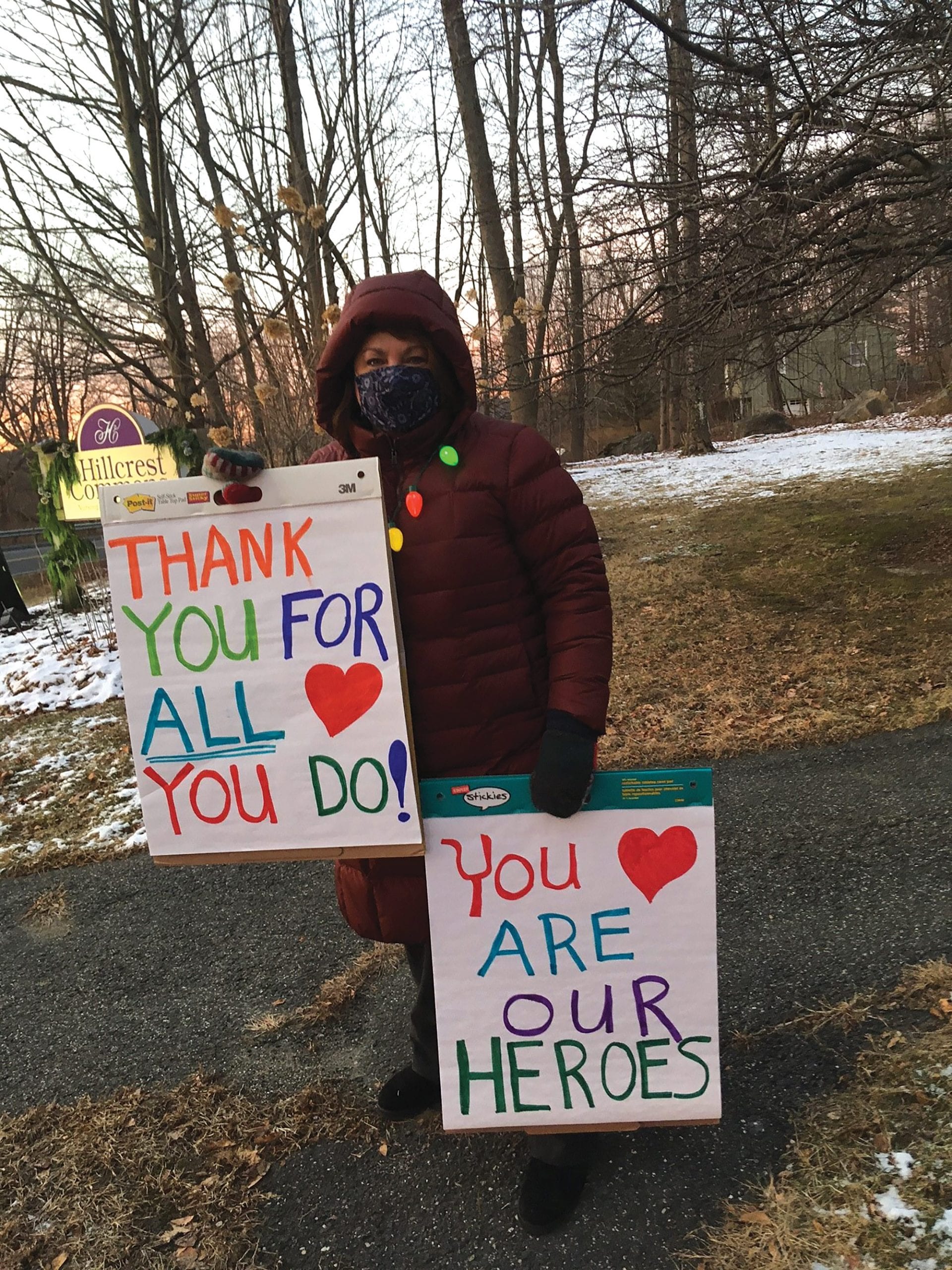 Supporters were out bright and early one cold morning recently to cheer Hillcrest Commons staffers during a shift change for their tireless efforts caring for residents through the coronavirus surge. They were also out the following day for a similar morale-boosting event during the afternoon shift change.
---
I Can See Clearly Now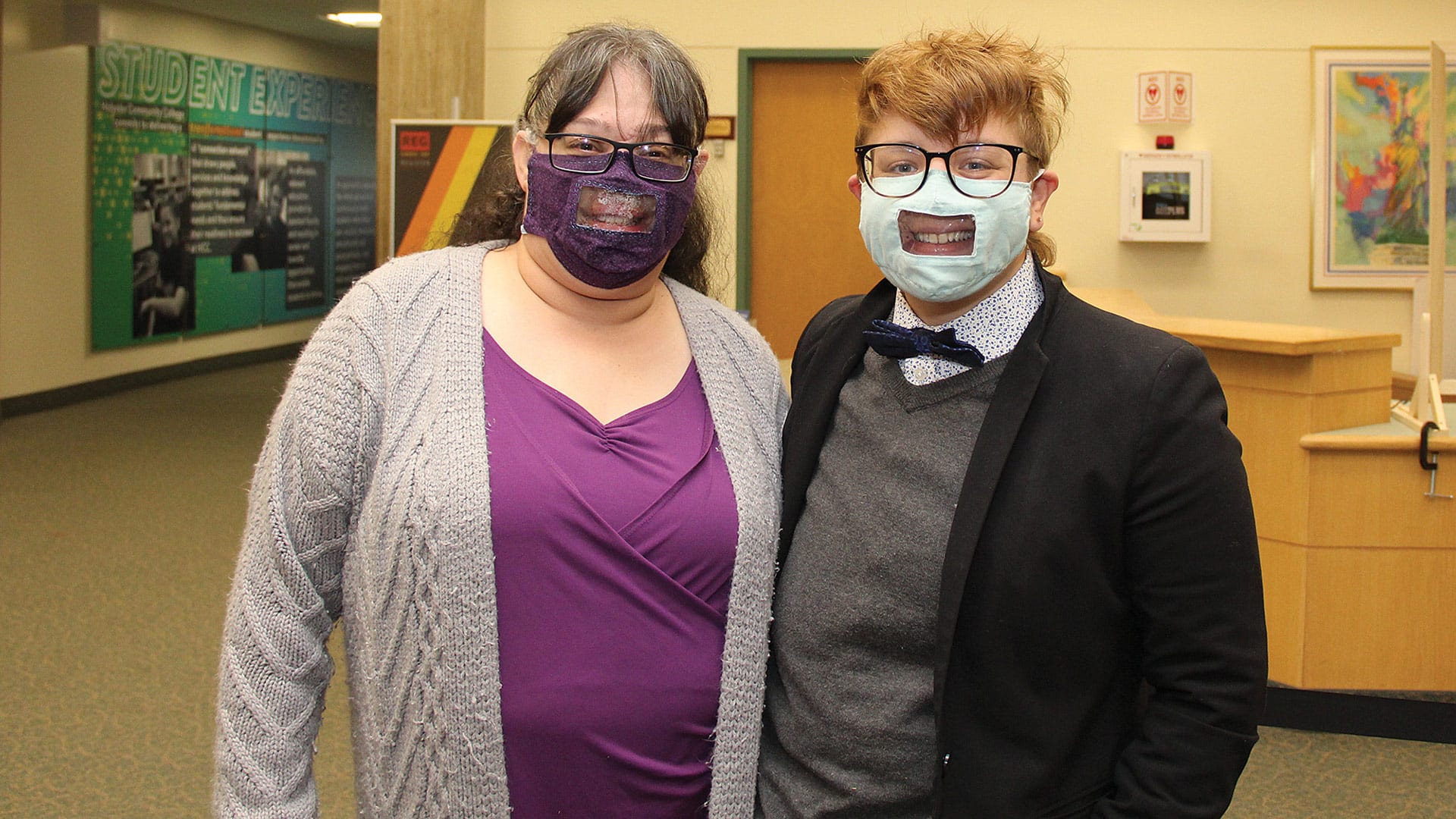 Several months ago, Jackie Santana (left), a deaf woman who depends on lip reading as well as sign language, wrote about her frustrations communicating with people wearing face masks in a newsletter published by the Holyoke Community College Ludlow Area Adult Learning Center, where she is a student. Inspired by Santana's essay, Ash Aliengena (right), a literacy specialist at the center, started making masks with clear plastic windows and created a website offering free, accessible face-mask patterns, where people can "Click. Print. Cut. Trace. Go." She has hand-sewn dozens of masks and donated them to people at the center and to public-school teachers in Holyoke.
---
Provider of Choice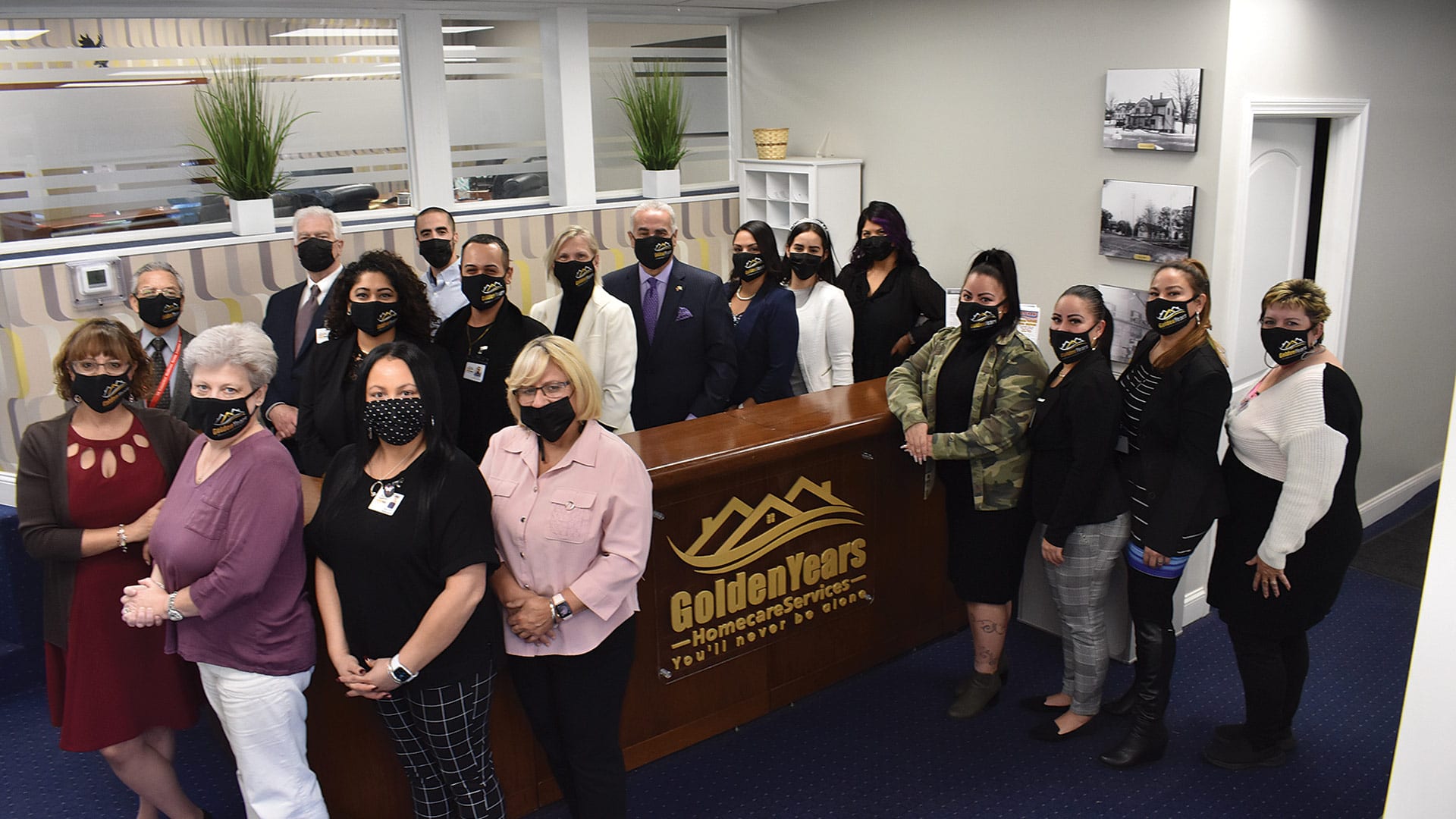 Golden Years Home Care Services recently received the 2020 Best of Home Care – Provider of Choice Award, which is based on client satisfaction scores gathered by Home Care Pulse, an independent satisfaction-research firm for home care. Best of Home Care – Provider of Choice award-winning providers have contracted with Home Care Pulse to gather feedback by conducting live phone interviews with their clients each month.
---
Hand in Hand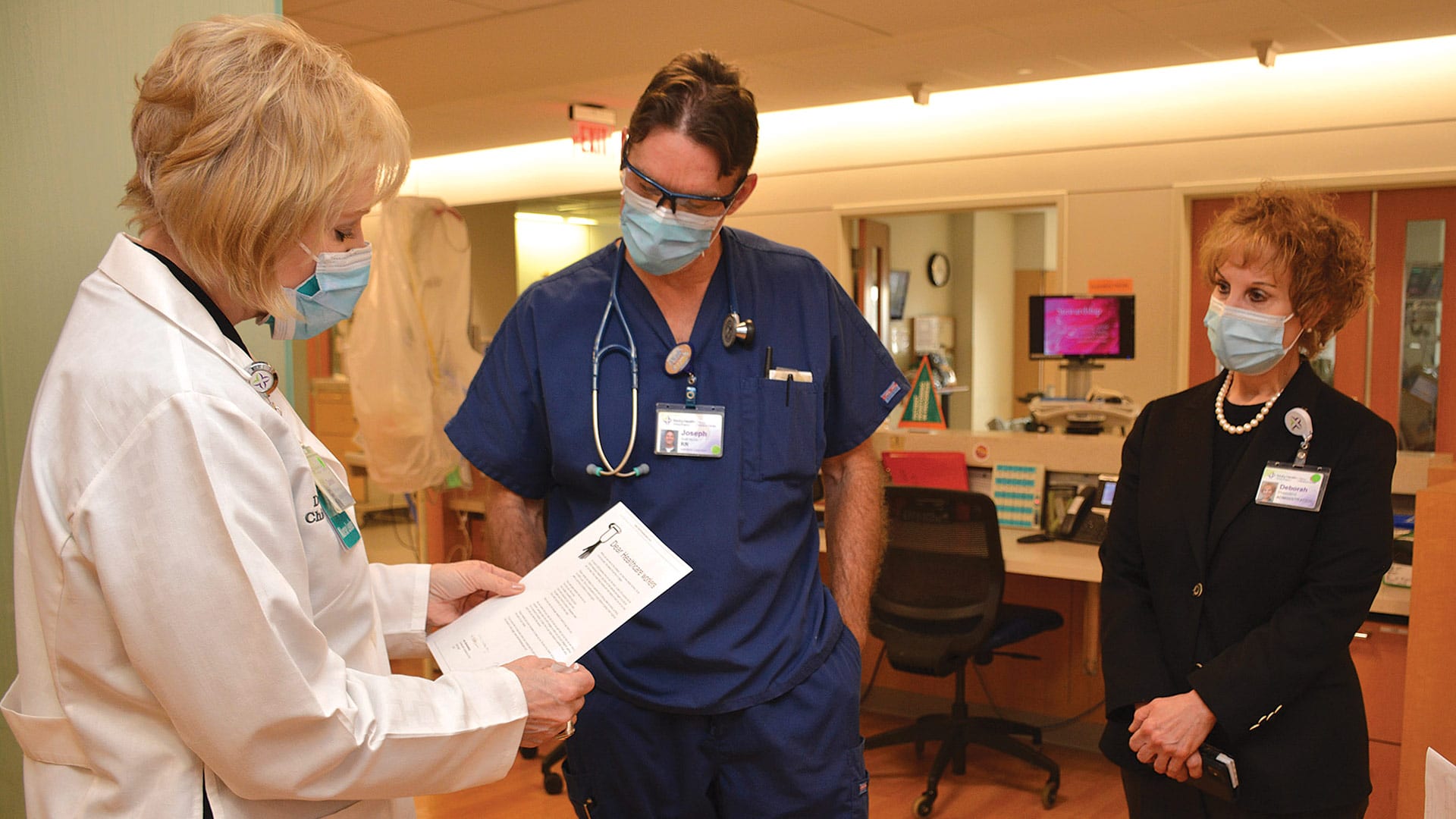 Mercy Medical Center is participating in an international art project recognizing healthcare workers for their efforts during the pandemic with small, handcrafted 'hand medals' designed to create a link between the creator and the recipient. Mercy's participation in the Hand Medal Project is a partnership with Virginia Commonwealth University School of the Arts in Richmond, Va. and artists connected to VCU who crafted 400 hand medals for distribution to Mercy nurses. Pictured, from left: Darlene Cunha, chief Nursing officer, presents a hand medal to Joseph Culver, a nurse in the Intensive Care Unit, as Mercy President Deborah Bitsoli looks on.
---
Being Accountable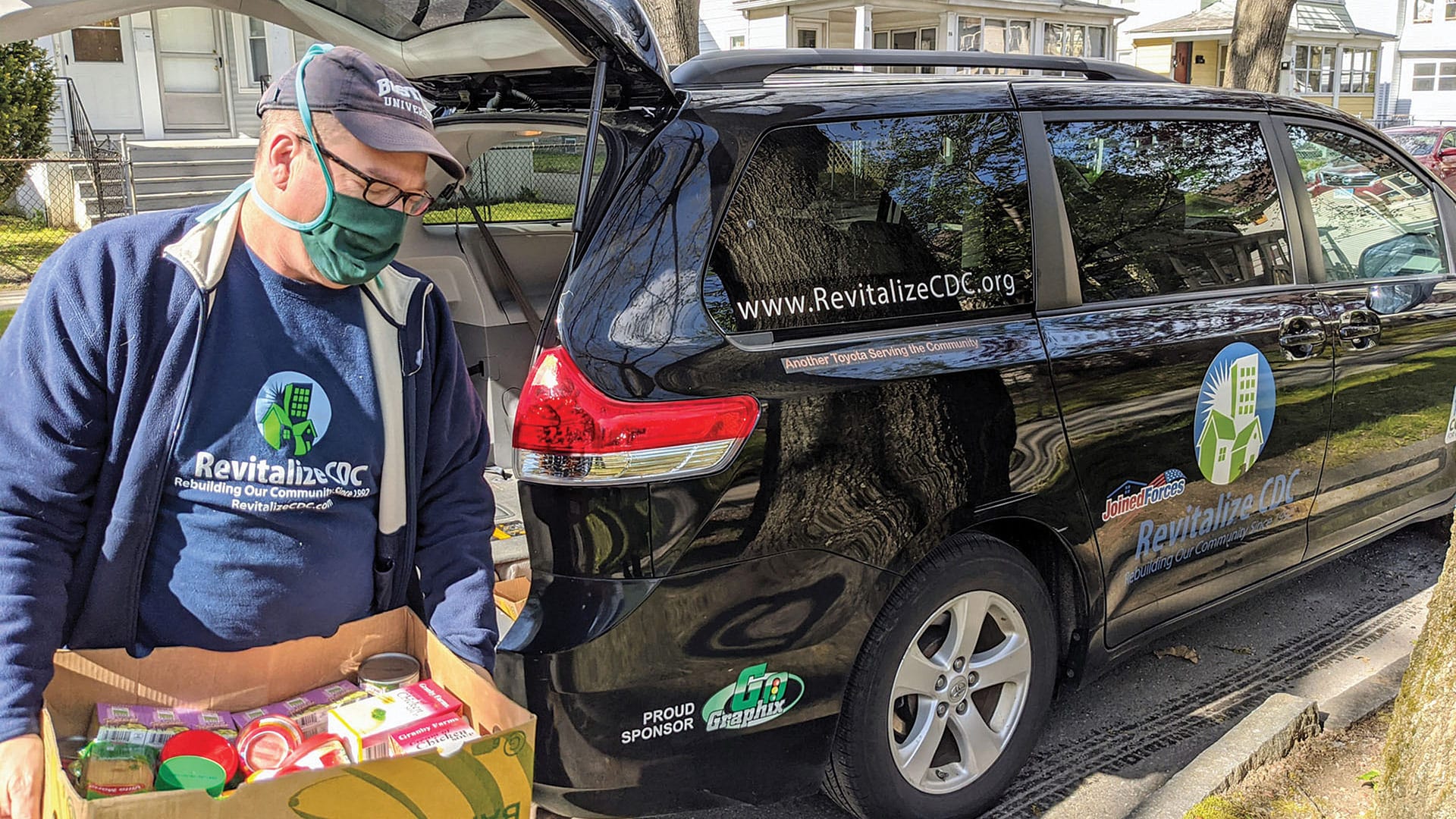 Revitalize CDC and the BeHealthy Partnership (BHP) accountable-care organizations made up of Health New England, Baystate Health Centers, and Caring Health Center have supported patients at risk of contracting COVID-19 by providing them with essential supplies and access to nutritious food at home. The program specifically serves vulnerable members of the community who may face food insecurity and homelessness, allowing them to remain safe and healthy in self-isolation.
---